Think about this: 15,000 men diagnosed with mental illness are sent to prison. They share roughly the same personality traits as another 15,000 prisoners who have no mental illness. From which group are more inmates more likely to end up in solitary confinement - and for long periods of time?
Criminal Trend: Extreme Isolation More Likely For Mentally Ill Inmates
A new study by researchers at Florida State University finds that prisoners with mental illness are significantly more likely to be placed in extended solitary confinement than those without a mental illness.
How isolated? We're talking about incarceration in isolation cells, separated from the general population, and with restrictions on phone use, visitors, and other privileges.
How extended? Try 23 hours a day for months on end.
How much more likely? According to the study, prisoners with mental disorders are 170% more likely to end up in extended solitary confinement, depending on their diagnosis.
"Our findings provide new information on how mental illness shapes experiences for incarcerated men, and more broadly, on how the criminal justice system responds to people with mental illness," explains Sonja Siennick, professor of criminology and criminal justice at FSU, who led the study that was published by the Academy of Criminal Justice Sciences in Justice Quarterly. "The bottom line is that incarcerated people with mental illness appear to garner differential responses from the prison system."
And yet, on any given day, 80,000 Americans are incarcerated in solitary confinement – a practice deemed as cruel and unusual punishment by the United Nations Committee on Torture.
The penal system, however, justifies placement of prisoners in solitary confinement, or "administrative segregation" for various reasons, including:
Safety

Problems with institutional adjustment

Possessing or trafficking contraband such as weapons and drugs
Opponents, on the other hand, argue that solitary confinement is unethical and poses psychological risks, especially for prisoners with mental health problems.
In fact, growing neuroscientific research emphasizes that social interaction and environmental stimulation are of vital importance for physiological brain function, according to a 2019 report published by the National Center for Biotechnology Information (NCBI). That research further highlights that socio-environmental deprivation can have damaging effects on the brain, many of which may entail irreversible consequences.
If true, prolonged solitary confinement wouldn't just exacerbate an inmate's prevailing mental illness. It could also result in increasing irreversible psychological damage.
Thinking long-term, what then would the consequences be for eventually returning that inmate to a free society? Of returning him or her in worse mental condition than when they first entered the prison system?
It would seem to be the opposite of rehabilitation.
Solitary Confinement Ineffective as a DETERRENT
If the objective of solitary confinement is to deter inmates from committing further violence in prison when returned to the general prison population, good luck with that.
A study of 3,808 male inmates in 70 Texas prisons indicates that prisoners who received solitary confinement were no more and no less violent behind bars after the punishment. Moreover, the study found that solitary confinement did not affect how soon an inmate might commit further violent acts while incarcerated.
"You're not getting a reward one way or the other for exposing inmates to solitary, so you have to question its utility," says Dr. Robert Morris, a criminologist at the University of Texas at Dallas, whose report was published in 2015 in the Journal of Quantitative Criminology. "It's costing money, it's costing time and there are potentially harmful side effects."
His study cites previous research that found solitary confinement to cause serious health and psychological problems for inmates, many of whom are already vulnerable because of existing mental health conditions and/or substance use disorder.
The NCBI report notes that the arbitrary and inconsistent application of solitary confinement from state to state and prison to prison often results in abuses of the practice. This has led to interventions that encourage restrictions on the use of solitary confinement by limiting time spent in extreme isolation - or outright banning the use of solitary confinement for more vulnerable prison populations, including those with mental disabilities.
Progress, however, has been slow. Why? Partly because of the justice system's interpretation of the definition of "cruel and unusual punishment" as it pertains to solitary confinement. Courts have long held that "cruel and unusual" applies only to physical harm – not psychological harm. Yet recent neuroscience research with mice suggests a direct correlation between extended social isolation and up to 25% shrinkage of the neurons in the brain.
In other words, physical harm.
More Than Meets The Eye With Mentally Ill Inmates
The FSU researchers studied 155,018 men who entered and/or were released from prison between July 2007 and December 2015. More than 15,000 of the men were diagnosed with a mental health condition and were matched with a control group of the same size – men who had equivalent personal characteristics (such as prior arrests and convictions, recidivism, alcohol and drug abuse, and demographic data) and were housed in similar facilities but who were not diagnosed with a mental health condition.
The prisoners' mental health disorders included bipolar disorder, major depression, schizophrenia, psychotic antisocial personality disorder, and other personality disorders – but not disorders related to anxiety, impulse control, and post-traumatic stress.
"Our results suggest that the association between mental illness and solitary confinement is not simply a matter of more violent behavior by this population," says Mayra Picon, a doctoral student in criminology and criminal justice, who co-authored the FSU study. "Rather, incarcerated men with mental illness may have more difficulty adjusting to prison and its rules, resulting in more punitive responses by prison staff."
"Treatment, officer training, and related initiatives may help offset negative consequences for incarcerated people with mental illness," she added, "but first, we must develop a better understanding of the intersection of mental illness and corrections."
Adds Morris: "The vast majority of these folks will return to society, so you don't want to aggravate their prison experience any more than you have to. If you're aggravating circumstances inside, then it could be that you're aggravating circumstances when they come out."
At that point, he says, "You're raising the chance you might see them (in prison) again."
Taking a broader view, solitary confinement affects a relatively small portion of the total U.S. population, but social isolation and persistent loneliness are growing problems that extend far beyond the walls of any U.S. prison. But as the population ages, so does the number of individuals living in nursing homes, where isolation and loneliness are common.
In that regard, much can be learned from the trials of the mentally ill who find themselves in isolation in harsh and unforgiving prison environments.
Connecting Behavioral Health Practices With The Courts
When it comes to handling court-ordered therapy and treatment services, there's also much to be learned from the fully integrated EHR software of InSync Healthcare Solutions. At InSync, the same software that generates your invoice to the court will also generate your report for the probation office.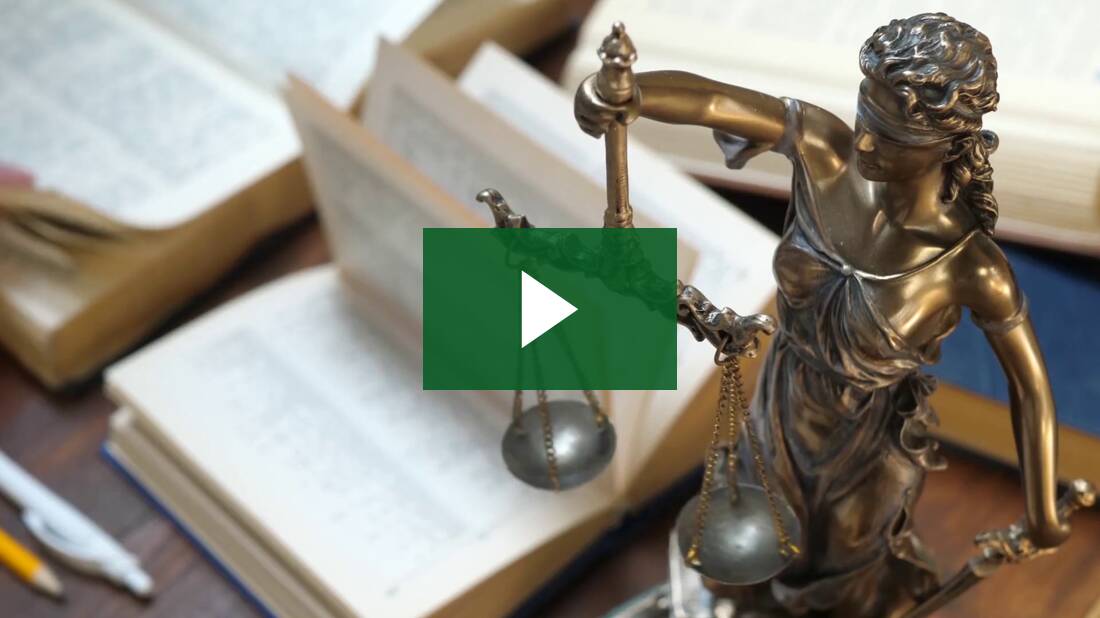 For a closer look at InSync's other specialized court-related features and functionalities, schedule a demo with one of our experts. As a leader in behavioral health EHR software, we're happy to answer your questions and explain how we can improve efficiencies in your practice.